Surfaces
Today the products by Omann Jun are made in two different wood finishes, namely oak and teak. Both surfaces have their caracterica and advantages. We often see that the finish in oak is more popular in Europe whereas teak is more popular outside Europe.


Teak
Teak is a very exclusive finish. It has a very golden look which fits very good into classic and modern spaces.

Teak has been lacquered underneath the top sheet of oil. Therefore the surface is very easy to maintain and to brush up with a new sheet of oil. You can also buy a maintainance and repair oil in the webshop.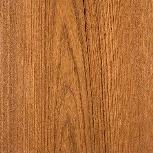 Oak
Oak is a very common and popular surface in Europe. It is leight and does not seems so heavy as teak does. Many chairs, legs for sofas, etc. can also be bought in oak so evetything fits together. Therefore oak gives you many possiblities for your planing of your location.