Choose your product from exclusive surfaces
In the 60's and 70's the products were mainly produced in rosewood and teak. Today they are made in teak and oak. Teak is very exclusive and oak is very popular in Europe. In our webshop you can choose the surfaces you like.

Scroll down to see more pictures of the product.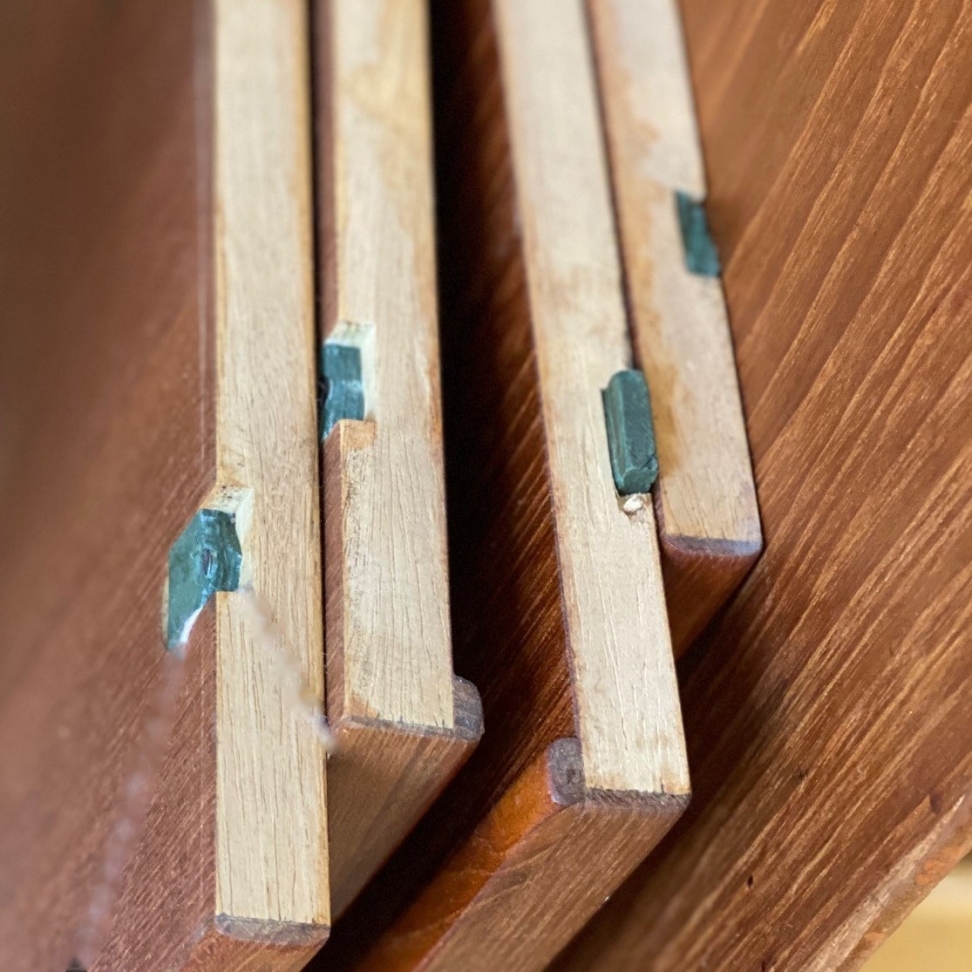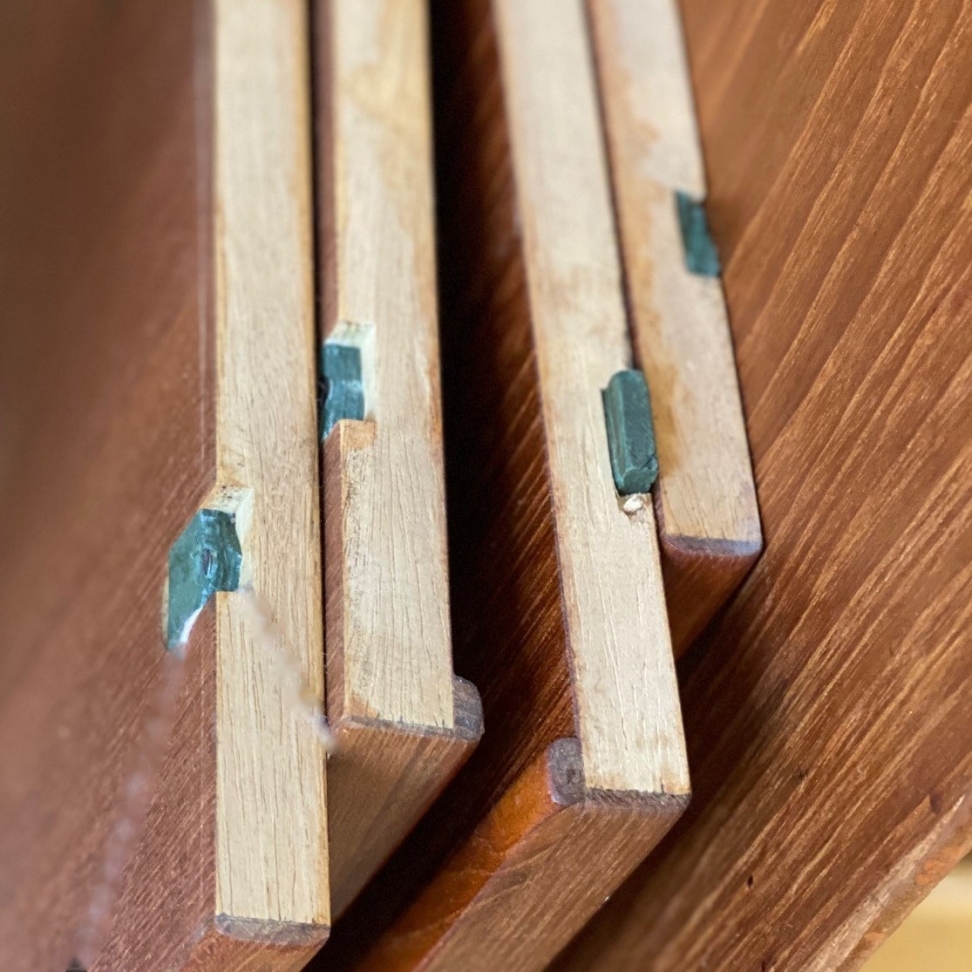 HxWxD: 0,5cm x 15cm x 31cm
HxWxD: 0" x 5.91" x 12.2"
You can purchase your product here:
Your order will be produced on the factory in Denmark after receiving your order confirmation. The delivery time is around 5-6 weeks plus transport. Components will be around 2 weeks plus transport time. The prices are incl. 25% VAT (tax) and exclusive freight.
This stear is for stering the sliding doors in the carcus of model no. 13, 18 and 19. The purpose of the stear is to position the door and to be able to bend so you can remove the sliding door.
Over decades the old stear has a tendensy of getting crispy which makes them break.
The new stears can adapt the old stears and are made of a very special rubber material. They are fixed with wooden screws and will adapt the old ones. If the hole is spoiled we recommend to fill the hole with wood from matches.