Choose your product from exclusive surfaces
In the 60's and 70's the products were mainly produced in rosewood and teak. Today they are made in teak and oak. Teak is very exclusive and oak is very popular in Europe. In our webshop you can choose the surfaces you like.

Scroll down to see more pictures of the product.



Sideboard no. 18 oiled oak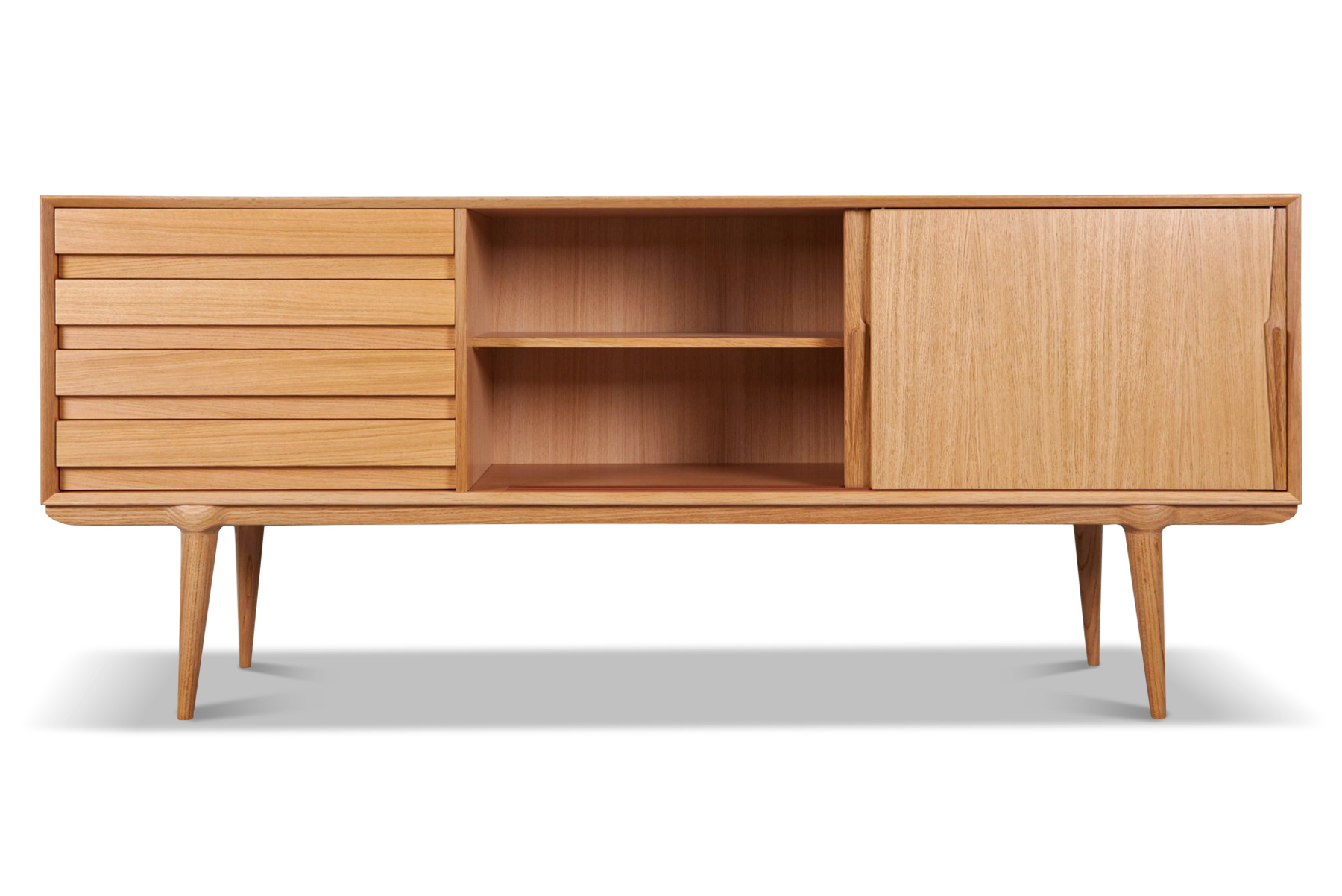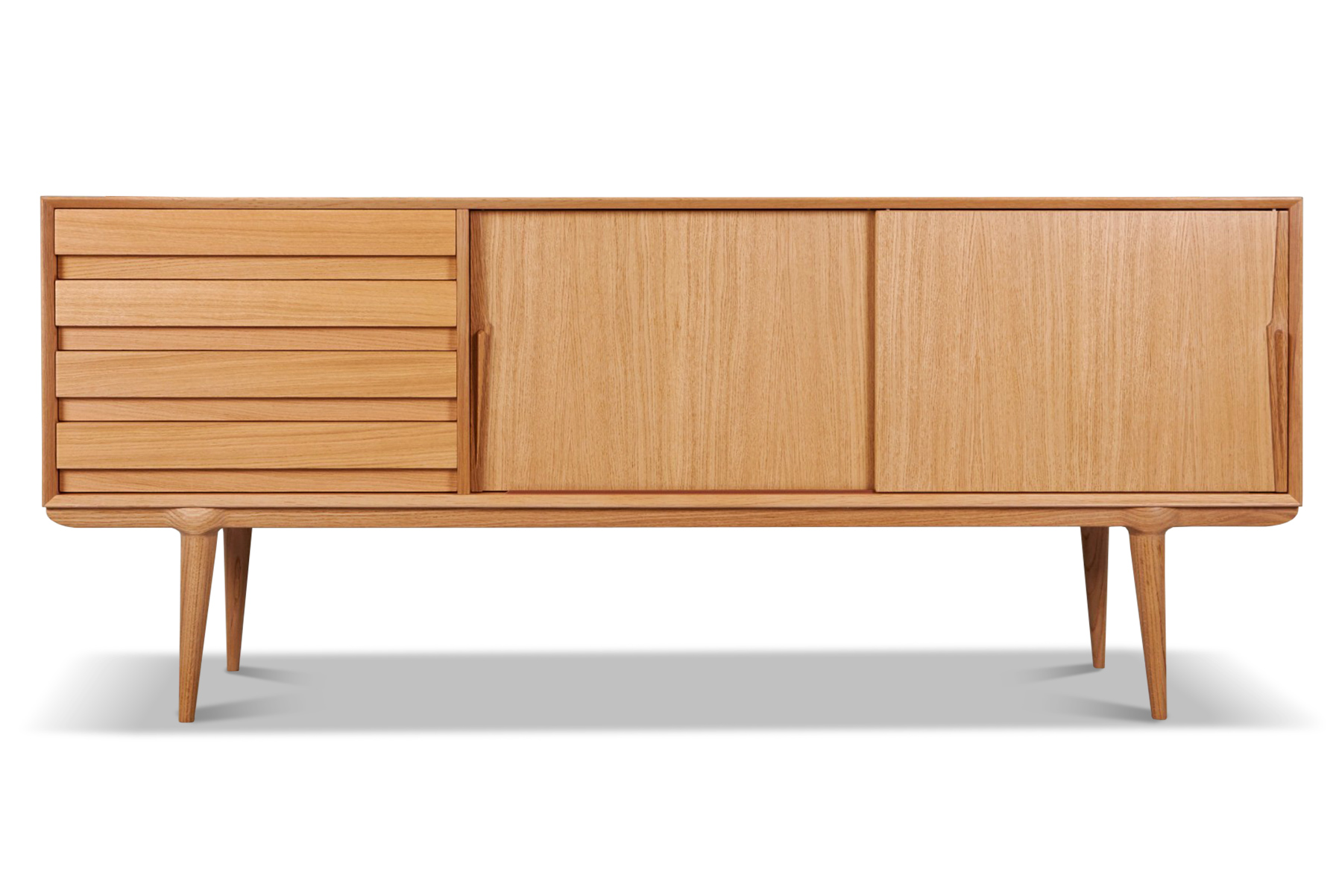 oak
HxWxD: 86cm x 200cm x 46cm
HxWxD: 33.86" x 78.74" x 18.11"
You can purchase your product here:
Your order will be produced on the factory in Denmark after receiving your order confirmation. The delivery time is around 5-6 weeks plus transport. Components will be around 2 weeks plus transport time. The prices are incl. 25% VAT (tax) and exclusive freight.
The sideboard no. 18 exists since 1958. It has been produced for many years in teak and rosewood. It was discontinued in 1986. The designer of the sideboard was Omann Jun.

There has been sold many of the sideboards all over the world through vintage dealers but the demand for the popular sideboard is obviously higher than the supply. Therefore we started producing it again in June 2016 - in teak and oak.

Nothing has been changed since the original product. The drawers are made of solid wood of beech and the plinth and handle have the same details of finish as the sideboard. The plinth and handle were patented. The carcus and the fronts are veneered components and we tend to use the best veneers for the fronts.

The classic design models no. 13 and no. 19 are in the same family with no. 18: